Not drinking? We have a kindred spirit just for you.
Opting out doesn't mean feeling left out. Lyre's is the finest range of non-alcoholic classic spirits the world has ever seen.
*Subject to availability. Selected stores only. Excludes Centrals and Locals
---
Many years in the making, Lyre's exquisite range of lovingly crafted non-alcoholic spirits was borne from a quest to make the impossible possible – giving the freedom to drink your drink, your way.
With Lyre's it's up to you – replace some of the alcohol in your drink to make a low alcohol Lyre's or make your classic favourites as a no-alcohol option simply by selecting from the many Lyre's variants in our extensive range.
We craft our spirits to taste just like the classics they pay homage to. We source the finest all natural essences, extracts and distillates from the four corners of the globe.
Shop the entire range across the below online retailers
OR click the "available in Sainsbury's" tab above
SAINSBURY'S STORE LOCATOR
We are excited to be selected as part of the Sainsbury's future brands initiative. Lyre's has been identified as a 'taste of the future'. A new leading distinctive brand, expected to be the next big success. Our range is available in select Sainsbury's stores across the UK (subject to availability). When you visit be sure to head to the 'Future Brands' bay aisles to find us. Simply use our store locator below to locate a Sainsbury's near you.
OR
Shop online at one of our many online retailers by using the filter option within the map below



---
---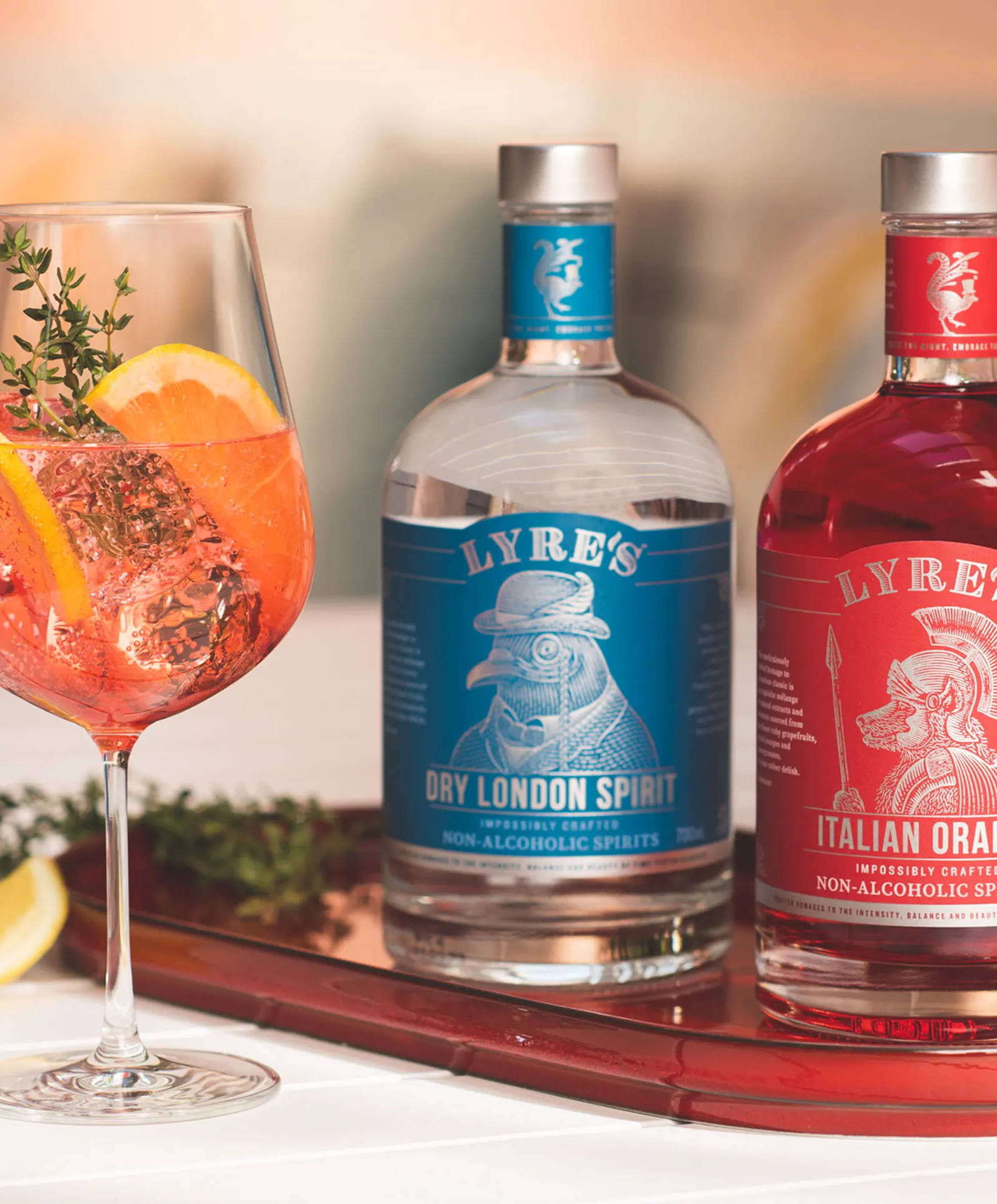 NON-ALCOHOLIC
COCKTAIL RECIPES
We have all the tipples to tickle any fancy. Read on to find out how to make your perfect Lyre's non-alcoholic drink.
---
GOOD DAY, SMART TRAVELLER